Fret Dressing
← Back to project's list
Playing often, over the course of time ends up to small damages on the frets. It is easily recognisable by looking on to their surface; the originally rounded shape is gone and some small dents appear where the string touches the fret. As a result ,a buzz is heard and the sound stops abruptly, especially to guitars with low action. Some guitars have deformation, since their original production. In this case ,fret dressing is required.
Using the correct tools, we track the frets that are higher than the others. Then we proceed to fret leveling with the tool that appears in the photo and is used by craftsmen such as Jim Donahue ( Steve Vai, Joe Satriani, Larry Mitchell, Andy Timmons, John Petrucci, Paul Gilbert, Frank Gambale, George Benson, Pat Metheny, John Schofield, Paul Stanley, Gerald Veasley, Gary Willis). The -so called- katana measures accurately the fingerboard's ascent and by having at the same time the strings put on, we work on the frets, in order to achieve better alignment.
After achieving alignment , the frets are rounded, in order for them to gain back their original shape. Thus the guitar becomes more easy to play.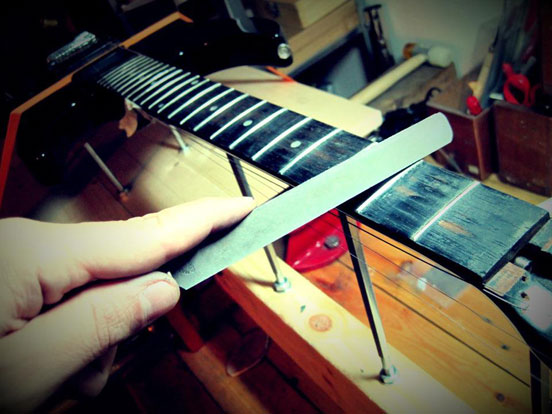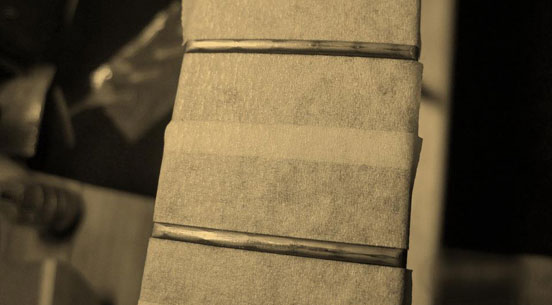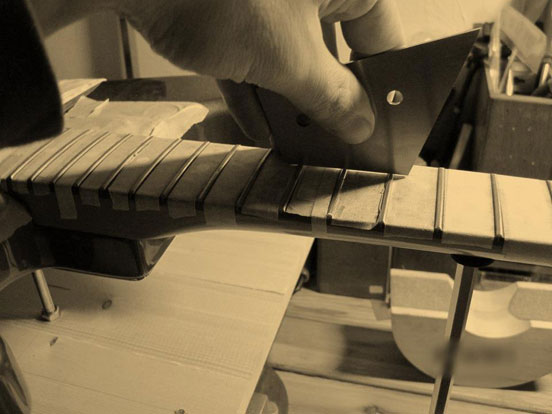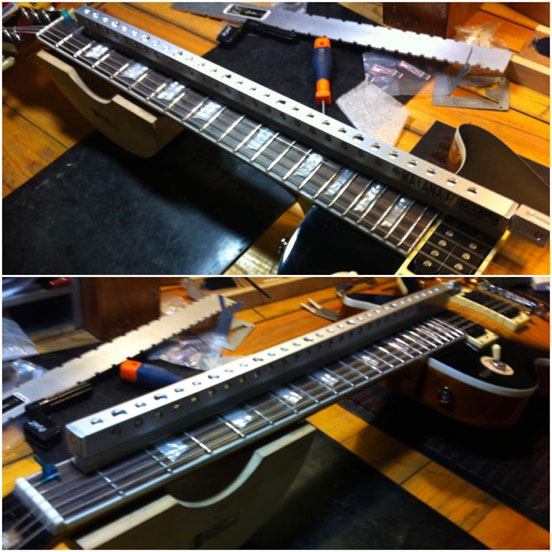 ← Back to project's list