Refret
← Back to project's list
Playing often, over the course of time ,you will notice the frets are losing their original rounded shape. They become flat and have small dents. As a result the sound is not clear, there is a buzz coming from the strings and great difficulties are caused while playing. If you have spotted these symptoms and the frets are still wide enough, it 's the time for you to ask for fret dressing or to change the worn out frets.
The procedure for changing the frets has to be done very carefully. After removing the old frets, we create the correct radius to the new frets of your choice. After measuring the width and the depth of the notches ,in order to avoid causing problems of compression & decompression to the fingerboard, we place the new frets by pressure.
The changing of frets is usually combined with fret dressing - if required. That way we achieve a better alignment of the frets.
In some cases ,we might also need to align the whole fingerboard- if there are deformations or even change the nut, in order for the strings to be at the right level with the new frets.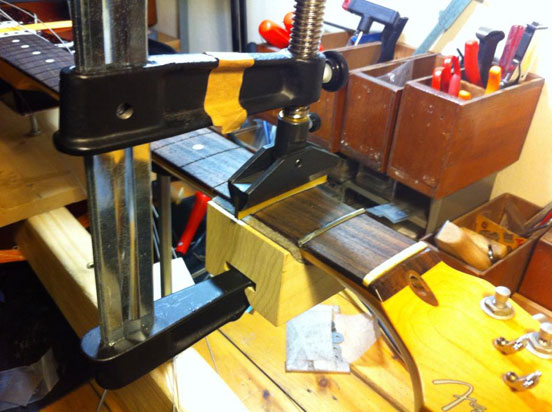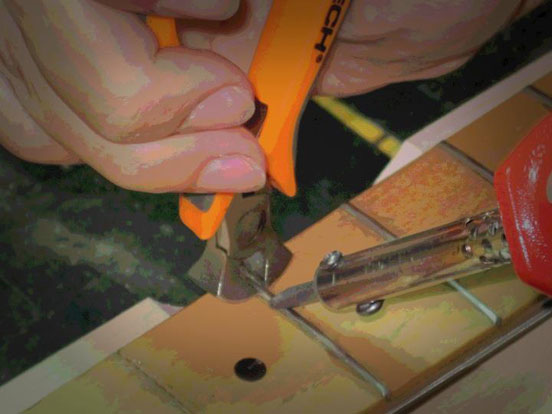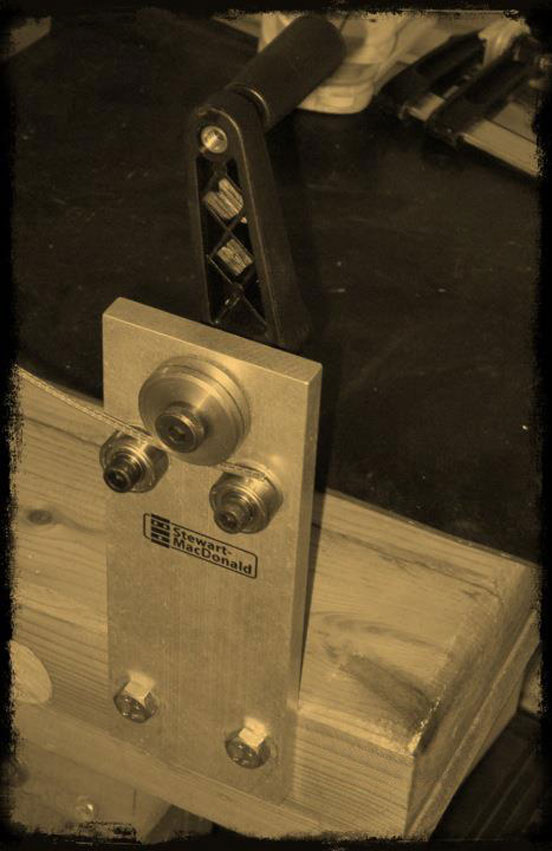 ← Back to project's list